Resdev's Pumadur and Pumathane polyurethane flooring systems offer the ideal solution for both large and small storage requirements and meet the need for a hardwearing and durable surface with a smooth matt or gloss finish dependent upon the chosen product. A degree of slip resistance can be incorporated within the floor for wet areas and areas subjected to spillage.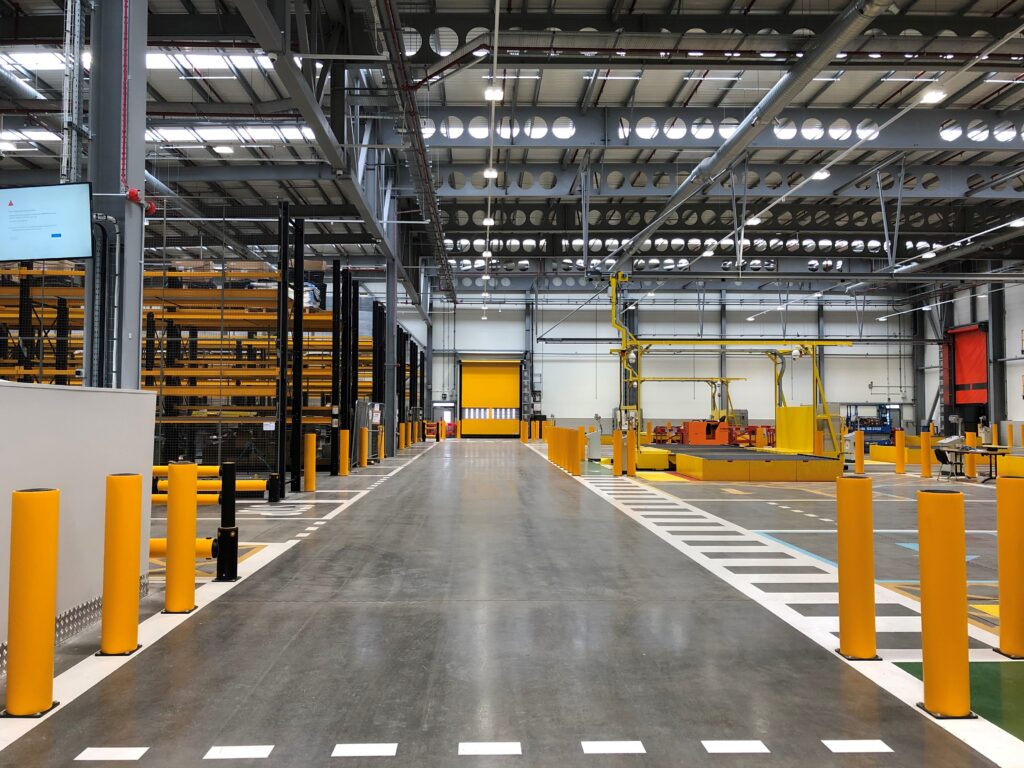 Resdev's Pumathane Specialist Flexible Polyurethane Flooring Systems can be applied to a wide variety of substrates including concrete, grano, metals and asphalts. They are hygienic, seamless and safe and offer excellent levels of durability and can withstand various forms of chemical attack, traffic from wheeled vehicles, constant foot traffic, other mechanical use and impact damage depending upon the thickness of the chosen system.
See how Resdev's products were installed at this busy distribution centre.
Typical installations include chemical plant storage areas, processing and manufacture, laboratories, breweries, vehicle plant, warehousing, engineering, distribution and logistics.